Jonny Miller & Suns Bring "Lefty Views" and Good Music to Redlands
Image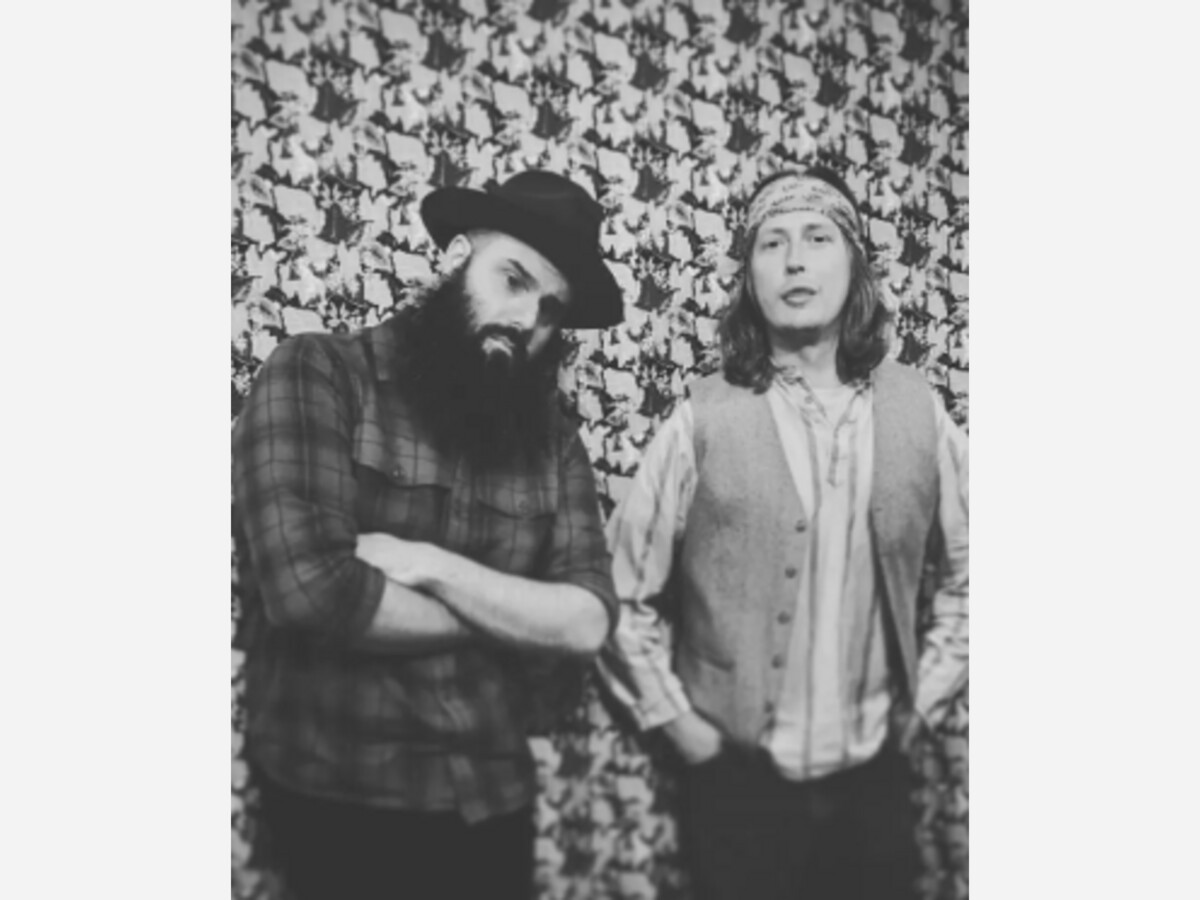 "I did leave a good job in the city." Jonny Miller Jr. smiles as he introduces his next cover, Creedence Clearwater Revival's "Proud Mary."
"Working for the man every night and day." Miller shakes his head and his smile grows to a full on grin.
"Never lost a minute of sleep worrying about things that might have been."
Miller and percussionist Mike Wilson start the cover, and the crowd, which has largely gathered at Redlands restaurant Aroi Mak Mak for Thai food and alcohol, can't help but turn their heads, clap, and sing along. I'm here alone, so I'm seated at a small table in a corner, forced to peer around the entryway and a large plant in order to see.
Miller is playing a lot of cover songs these days, as the restaurants and bars that host him don't have a huge demand for bands who play mostly original music. He selects these songs carefully, though, ensuring they share his "lefty views" "with a respect for working people." Tonight it's CCR, Neil Young, the Beatles, and Fleetwood Mac.
Miller, who sings, and plays guitar, harmonica, and foot tambourines, doesn't seem to mind his original music taking a bit of a backseat for now. The traveling musician has been through a lot to get where he is, and what comes through most in his voice is gratitude.
For eight years, Miller was an accountant—a hard fact to believe for people who meet him now, with his flannel shirt, long beard, and felt hat. Though he never enjoyed the job, he persisted, determined to fulfill the financial provider role society expected of him. Finally, when familial changes left him financially responsible only for himself, he quit accounting, determined to find his calling.
Then Covid hit. "The pandemic pushed me to my limit," Miller says. "I'm a very social person."
Eddie Sanchez, who met Miller when they canvassed together for Medicare for ALL at Redlands Market Night, stepped in, encouraging Miller to become a union organizer, and then recruiting him to canvas for Covid vaccines, a position co-sponsored by the Labor Council.
"Jonny gives up a wonderful aura," says Sanchez, who has come to Aroi Mak Mak for the performance. We have moved from our two separate tables to one larger one for a better view of the band, who joins us on their break. Miller, Sanchez says, has a natural gift for conversation and connection.
"It was the most joyful three weeks I'd had in eight years," Miller says of the canvassing gig. Then, on his rounds, he was attacked by a pit bull. Facing "physical and mental injuries," Miller had what he describes as a breakdown. Unable to knock on doors, a task required of union organizers, and unsure how he'd pay his bills, he spent the next year "rethinking life" trying to figure out what to do for a living. He landed on music.
Miller met his percussionist Mike Wilson at the Salvation Army where Wilson worked. Miller approached Wilson, sensing his unique vibe, and asked, "What do you play?" Wilson was taken aback. The two began talking and soon they'd formed their band—Jonny Miller and Suns. The spelling refers, Miller says, to the way his bandmates light up his life.
It is clear Miller is sincere in this. He and Wilson meet eyes and grin as they belt out, "When will the old world finally die?"--lyrics from their original song "We Owe No One." Their care for one another, and their joy in playing together is visible. Wilson, too, has his scars— a series of heart surgeries beginning as a child, his repeated heart failure making consistent work difficult. He struggled with guilt when accepting disability, but eventually acknowledged it was necessary.
He takes it easy when playing in order to stay healthy, utilizing a drum kit as well as handheld percussion. Wilson is a "master of percussion," Miller says, explaining his bandmate will pick something up and ask what "weird sound" he can make out of "this little trinket over here."
Jonny Miller and Suns also includes Adam Heller, though Heller, an early riser, was not at the 10/25 show because, as Miller notes, "it was past his bedtime." Miller says Heller keeps him "grounded with his effortless drive toward simplicity." It was this philosophy of minimalism which inspired Heller's move from his original role as lead guitarist to bass guitar, at which Miller says he "excels greatly."
In spring of 2022, Jonny Miller and Suns had recently completed a retreat—a weekend cooking vegan food and recording new music, when Miller was in a car accident. Forced to return to physical therapy, he struggled physically and mentally, and the band's new album was put on hold. October 25th, before the Aroi Mak Mak show, was their first day back to it.
Their new album, Miller says, is a celebration of nature and was inspired by Western films, and attempts to "create a whole universe to transport you."
Wilson calls it "deep Americana" to "listen to as you're driving in the country." It features a single titled 1849 Overture, a track which explores the American dream from the point of view of miners questioning their choices. Miller's lyric-writing process, which necessitates embodying people who lived over a hundred years ago—involves drawing on his own experience, listening to messages our own culture gives us, and calling them into question.
The tone at the table grows somber. "In the end," Miller says, "everyone you love dies." What is important is spending time with the people you love. "What really matters?" he asks. "Not gaining wealth."
Jonny Miller and Suns hope to tour more extensively this spring, but Miller laughs and the mood lightens again as he describes his other musical goals. "I don't want to be famous. I want somebody to design me boots with tambourines." Sanchez suggests the invention could mimic Heelys, the sneakers with kick-out wheels. We arrived at the show separately, but our table feels like good friends now—able to talk earnestly about life and loss and to laugh in equal measure.
I return home from the October 25 show, buzzing with music and comradeship to a message from Miller thanking me for coming out. "I'm so grateful for your warmth and genuine kindness," it read, and I'm unsure, again, if Miller sees and attracts good people, or if he simply brings out the best in them.
Jonny Miller and Suns' music is available on Spotify, YouTube, and their website, jonnymillerjr.com. They return to Aroi Mak Mak on December 17.