School Choice Supporters Collect Signatures for Ballot Measure
Image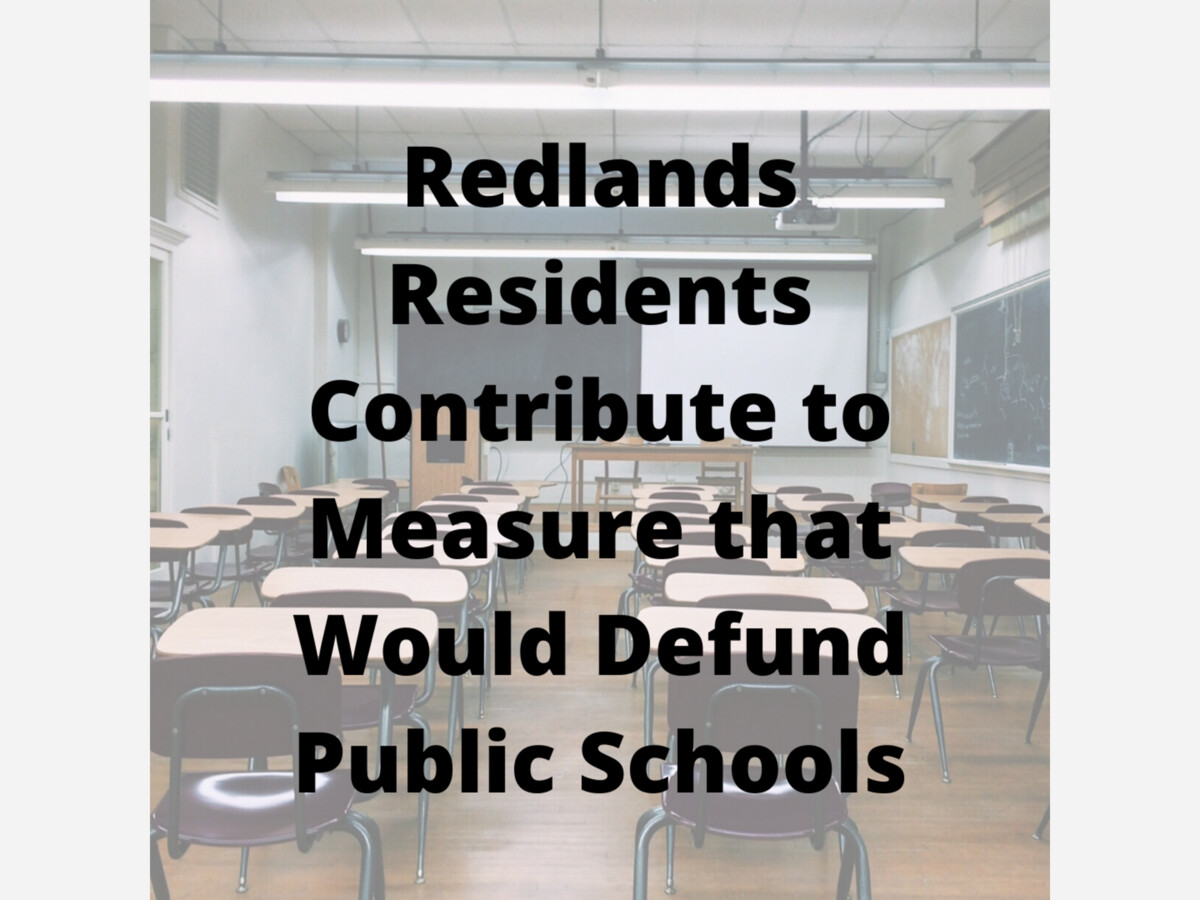 It has recently come to the attention of The People's Redlands Post that a group associated with the right wing extremists who have been harassing community members at local school board meetings, are collecting signatures for a proposed ballot measure which, if passed, could have devastating consequences for public schools.
On April 16, Californians for School Choice filed a Recipient Committee Campaign Statement for the period of 1/1/2022 through 3/31/2022. This statement shows donations from four Redlands residents, Richard Tunell, Greg Brittain, Latricia Jarnagin, Robert Jung. William Davis from Yucaipa also contributed. 
The statement listed payments for digital marketing and radio ads, and petition printing, as well as consulting retainers for four separate law firms.
The proposed ballot measure, which they have dubbed the Education Freedom Act, "requires state to provide yearly voucher payments ($14,000 initially, adjusted annually) into Education Savings Accounts for K-12 students attending religious and other private schools."
Redlands resident Dale R. Broome is listed as a "proponent" on the measure.
The Pasadena-based group lists several falshoods on its FAQ on the measure, including a claim that "California public schools are, on average, the worst in the country" and "The proposed initiative will not degrade the public school system in any way; it will only make schools and school districts more competitive in order to deliver a product their customers demand."
The Attorney General of California prepared a Title and Summary for the measure on October 12, 2021, which says, "Depending on how the state implements the measure, these costs could be paid with reductions to funding for public schools and/or reductions to other programs in the state budget" and states "Lower spending on public schools roughly would offset" increased state costs. 
The group has 180 days from the date of the Title and Summary filing to obtain the roughly 1.5 million signatures needed to get the measure on the November 2022 ballot.