Redlands No Longer Monitoring Waste Water for Covid-19
Image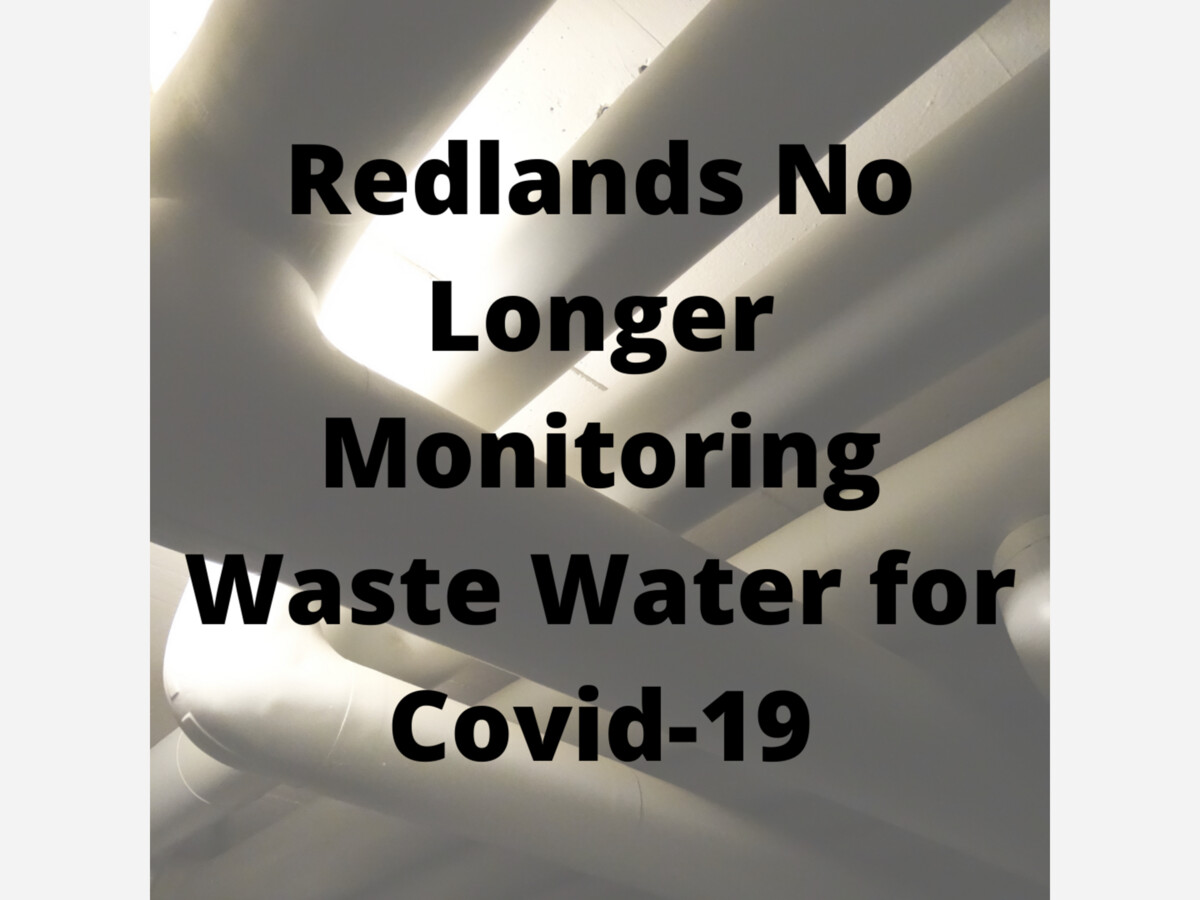 Redlands was one of 320 waste water treatment plants to participate in a federal waste water monitoring program to detect Covid-19. Though some sites continued monitoring after the funding period, Redlands ceased its efforts to do so.
The program was a partnership between the US Dept. of Health and Human Services,Centers for Disease Control and Prevention, National Institute of Health, and Biobot Analytics.
A PDF created by Fernando Mata, Wastewater Operations Superintendent for the Redlands team,  explains, "The virus is shed in stool of infected individuals, including asymptomatic and pre-symptomatic. Therefore, the virus RNA can be detected in sewage. Data can be used to evaluate C-19 burden and trends."
This data is useful because it does not rely on people seeking or reporting Covid-19 tests.
According to an email from Mata, "The program is no longer active, but there are talks about future grants to continue such programs."  A May 2021 call for proposals listed on the National Association of Clean Water Agencies website describes a ten-week program. 
The Biobot website continues to show data through April 2022, including for Riverside County.