Feature: Brianne Bart of Forever Green Plant Shop
Image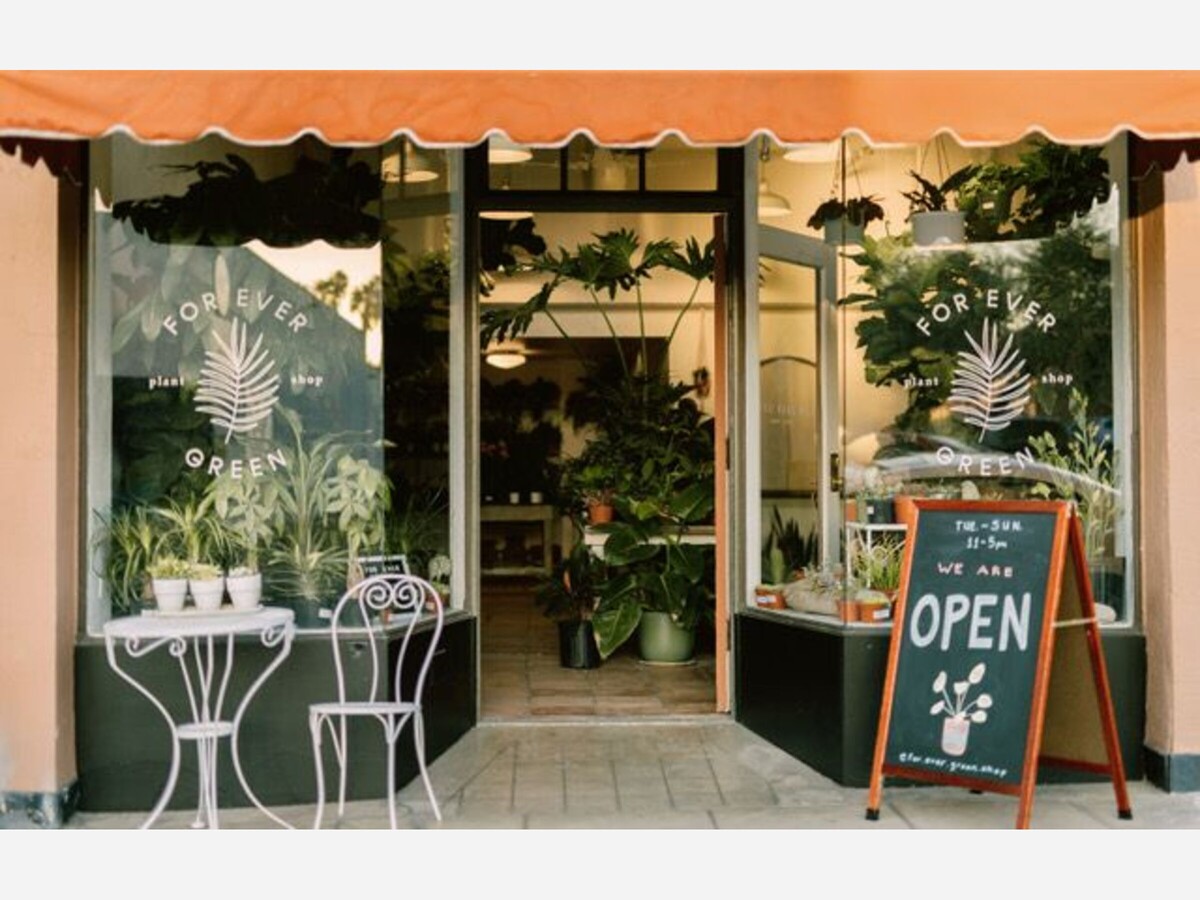 Can you tell me about how your shop got started? 
My love of houseplants began after a trip to Kauai. Being surrounded by nature and seeing how seamlessly tropical foliage could translate from outdoors to indoors was so new to me being from such a dry climate. The idea for the plant shop grew from my hobby of collecting plants after this trip and the need I felt like Redlands had for a shop for this kind. I wanted to create a space where people could walk in and feel like they could cultivate their home with houseplants in mind as a design aesthetic.
What was your relationship to Redlands before opening your shop? 
I've always been close to the Redlands area. I grew up in Highland, and went to high school in Redlands. I have lived in Redlands for the past 15 years. However, I had never worked in Redlands before the plant shop opened. I had always worked retail outside of the city. I feel very luck to have the plant shop be embraced so fully by the community here. The support is unlike many other towns! It's a very special community that likes to see everyone succeed.
Why plants? What do they mean to you? 
The idea around being a plant parent and being a part of the plant community is very special and unique. There is always something new to learn about plant care ranging from learning about a different plant species or learning a new way to do something. It also teaches you a lot about the environment that you can create in your own space.
Do you have a favorite? 
Philodendrons are my favorite. I love how their foliage can drastically change as the leaf matures.
So many people got into plant ownership during the pandemic. Why do you think this is? 
I believe it's because of a couple reasons. One, because people were at home more than ever and they wanted to create a space that was cathartic and calming during such an unexpected time. Another reason is because I believe for a lot of people, they were working less hours than they normally would be. This allowed people to explore their creative side and develop hobbies they might not have had time for before.
You hosted some pop-ups for Slow Bloom before they got their space. Can you tell us about your solidarity with other Redlands folks and why that is important to you? 
We love Slow Bloom! We absolutely love to support local artists and vendors here at the shop. I am constantly surprised in the amount of creativity and innovation that bursts out of everyone here. We will support that every chance we get!
What is your vision for your shop going forward? 
I would love to begin hosting events that bring the community together such as educational classes or group workshops.
Thank you to Brianne Bart to answering questions for the People's Redlands Post! Forever Green is located at 125 Cajon St. Check out their Instagram at @for.ever.green.shop.