Free Public Forum Planned for Judge Candidates in San Bernardino County
Image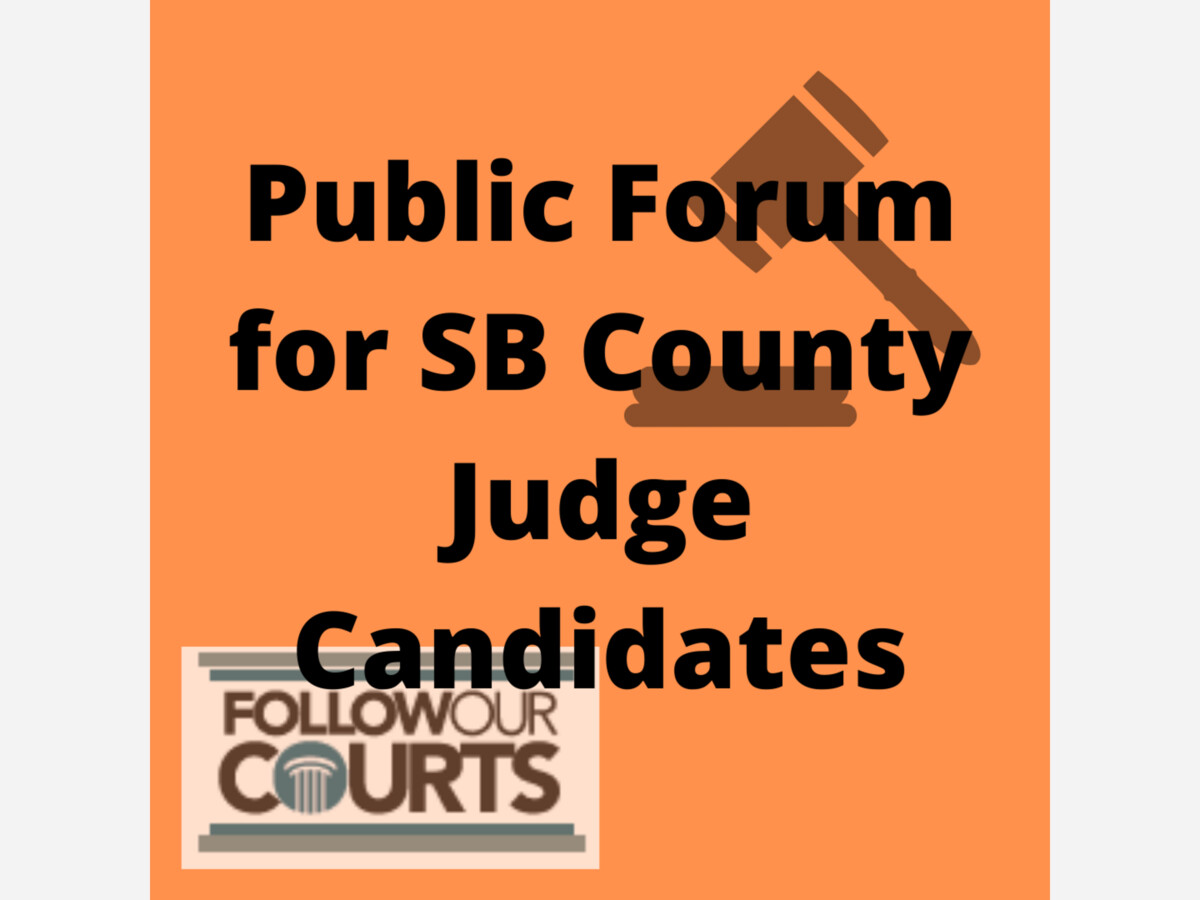 Thank you to Toni Momberger for the following story:
Inland Empire legal-news publication Follow Our Courts, in partnership with the University of Redlands and the League of Women Voters of San Bernardino Area, will present a free forum for judge candidates in San Bernardino County April 27 at 6 p.m. in the Casa Loma Room on the UofR campus. All are welcome.
There are two open seats in San Bernardino County and 28 incumbents running unopposed. For the open seats, there are two candidates each that will be on the ballot. Three of the four candidates have confirmed they will participate.
"...The judge on the bench – and especially the trial judge – has a reach of authority that is exceedingly wide, and he usually has broad freedom to apply that power in practice," wrote U.S. Supreme Court journalist Lyle W. Denniston in his book "The Reporter and the Law."
In recognition of the importance of being informed when voting for judges, Follow Our Courts has partnered with other agencies devoted to providing non-partisan education.
"Most people outside of the legal industry do not do any research," wrote Follow Our Courts Executive Editor Toni Momberger in a recent column. "Of those that do, most just do a quick online search to see if they are reputed to lean politically similar. Many people do not vote for judges at all."
The public is invited to submit questions for the forum by email to tcm@FollowOurCourts.com
Mail-in ballots will be sent May 9.
The Casa Loma Room is at 1173 E Brockton Ave. in Redlands. There is no charge for parking.
For more information email tcm@FollowOurCourts.com or text Momberger at 909-213-2169.